Dr. Brite Mint Toothpaste
Natural and vegan toothpaste with charcoal and coconut oil
Order Today, Shipped *Today
Free Shipping Over $60
100% 30-day Money Back Guarantee
Shop with Confidence
Combine and save:
$21.95 $19.75

10.02% discount
-$2.20 buying this bundle

1x

+




1*Dr. Brite Mint Toothpaste + 1*Dr. Brite Mint Whitening Mouthwash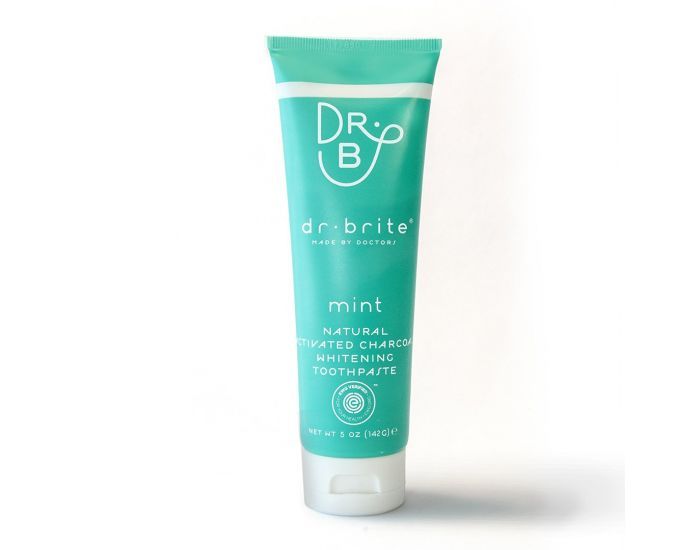 Dr. Brite Mint Toothpaste
Dr. Brite Mint Toothpaste helps to fight stubborn bad breath with triple the naturally derived ingredients and absolutely no synthetic chemicals. 
Dr. Brite Toothpaste Mint 100% vegan and natural
Cherish your smile with Dr. Brite Toothpaste Mint. Natural, wholesome ingredients of Coconut Activated Carbon, Organic Coconut Oil and Non Acid Vitamin C work in together to gently clean away harmful bacteria and keep your mouth clean and healthy.
✔️ Soft coconut flavor with a hint of fresh mint
✔️ Soothes gums
✔️ Freshen the bad breath
✔️ Keeps the oral flora in a natural balance
✔️ Only safe, organic ingredients
How does the formula contribute to a healthy mouth?
The organic coconut oil and activated carbon prevent harmful bacteria from thriving in your mouth. These ingredients also contribute to whiter teeth. Coconut oil nourishes and moisturizes the gums and oral mucosa and helps to prevent dehydration.
The activated coconut charcoal gently disinfects the mouth, with keeping the natural balance in it.
Safe and natural
All ingredients in Dr. Brite mouthwash and toothpaste are certified. The toothpaste thus offers a gentle and natural way to prevent caries (cavities), keep teeth whiter and freshen the breath.
The ingredients of dental care products are absorbed into your body through the oral mucosa.
Due to the daily use, it is recommended to use only the best organic ingredients. This benefits both your health and the environment.
Dr. Brite toothpaste does not contain fluoride, phthalates, sulfates, parabens or Triclosan. It is free from genetically modified ingredients and artificial sweets, flavors and colors.
How to use Dr. Brite Mint Toothpaste?
Brush for 2 minutes. Twice a day
Follow with Dr. Brite mouthwash.
Ingredients
aloe barbadensis (inner fillet) leaf juice, vegetable glycerin (soy free), hydrated silica (mineral), xylitol, hydroxyapatite (mineral), calcium carbonate (mineral), cocos nucifera (coconut) oil, mentha piperita (peppermint) oil, mentha spicata (spearmint) leaf oil, mentha arvensis (menthol) crystals, potassium cocoate (from coconut oil), sodium cocoyl isothionate (from coconut oil), calcium ascorbate (vitamin c), carum petroselinum (parsely) seed, cinnamomum cassia (cinnamon) leaf extract, melaleuca alternifolia (tea tree) leaf oil, xanthan gum (thickener), stevia rebaudiana leaf/stem extract, azadirachta indica (neem) extract, illicium verum (anise) extract