JuliBrite®️ Tongue Clean Gel
Tongue Cleaning & Breath Freshening Tongue Gel 50ML
Buy 4 for

$8.48

each and save

5

%
Order Today, Shipped *Today
Free Shipping Over $60
100% 30-day Money Back Guarantee
Shop with Confidence
Combine and save:
$17.30 $15.57

10% discount
-$1.73 buying this bundle

1x

+




1*JuliBrite®️ Tongue Clean Gel + 1*RyttPro®️ Tooth Gel for Fresh Breath (100ML)

$23.95 $21.55

10.02% discount
-$2.40 buying this bundle

1x

+




1*JuliBrite®️ Tongue Clean Gel + 1*JuliBrite®️ All Natural Brite & Fresh Spray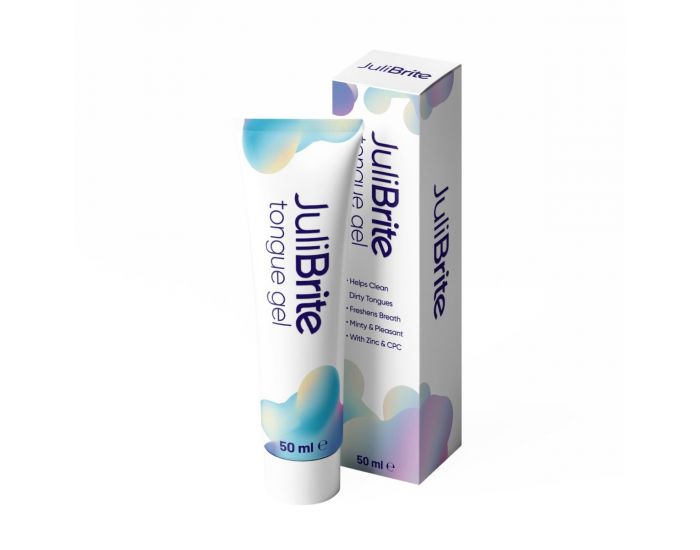 JuliBrite®️ Tongue Gel
Clean Tongue & Fresh Breath in 1 Minute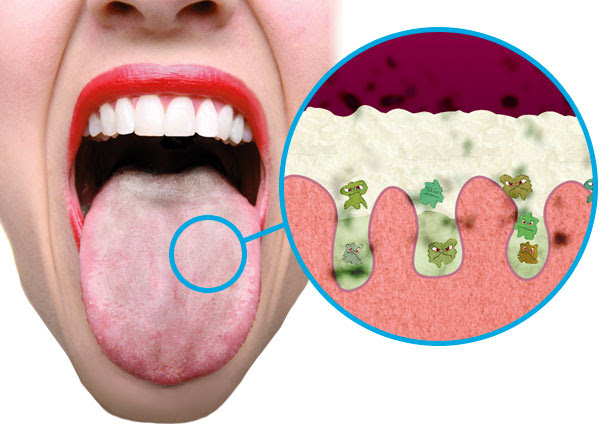 85% of all bad breath odours are produced in the deep tissue of the tongue. A regular tongue cleaner only cleans the surface of the tongue and removes the top layer of tongue deposits.
With the JuliBrite Tongue Gel you can also reach the deeper spots where the most stinky deposits are. The gel is quickly absorbed, disinfects the tongue and can even dissolve the deepest deposits.
The result? A clean tongue and fresh breath.
6 reasons to use JuliBrite®️ Tongue Gel
Clean, pink tongue in 1 minute. The active ingredient CPC (cetylpyridium chloride) targets the loosening and dissolving of tongue deposits at microscopic level. Your tongue regains its natural, healthy colour.
Fresh Breath. Zinc lactate neutralises stinky breath and tongue odours and turns them into fresh-smelling breath. No need to put your hand over your mouth; your breath smells great.
Better taste. The deposits on your tongue can not only cause bad breath, but also make your tongue less sensitive to different flavours. JuliBrite Gel removes the coating on your tongue, making it easier for your taste buds to taste. At the same time, the minty aroma provides a feeling of superior freshness.
Deep cleansing effect for 100% results. JuliBrite's liquid tongue gel absorbs quickly and cleans the soft, deep tissue of the tongue at a molecular level. So don't use your (aggressive) toothpaste, which is designed to clean hard tooth enamel.
Improves your overall (oral) health. A dirty tongue is home to bacteria that are partially responsible for oral problems such as caries and gum disease. By cleaning your tongue properly you will contribute to a healthier mouth.
100% Satisfaction Guarantee. We are convinced that JuliBrite Tongue Gel provides optimal results. A clinical trial showed that all participants were very satisfied with the freshness of their tongue and breath. Use JuliBrite Gel & JuliBrite Tongue Cleaner for a minimum of two weeks, twice a day. Observe your tongue before and after use. No difference? Then you get your money back.
JuliBrite Gel is free from aggressive substances such as alcohol, hydrogen peroxide, chlorhexidine and sulphates.
With a pH value of 6,16 JuliBrite Tongue Gel is non-acidic. You can brush your tongue with JuliBrite without disturbing your oral flora.
What is the best way to use JuliBrite®️ Tongue Gel?
First brush your teeth with an OXI2 + zinc-containing dental gel such as OraQlin;
Moisten your tongue with water and apply the gel to the flat part of the JuliBrite tongue cleaner;
Apply the JuliBrite Tongue Gel to the back of your tongue;
Leave the gel on for at least 30-40 seconds;
Then clean your tongue with the JuliBrite tongue cleaner by gently moving the bristles from back to front across the tongue. This moves the deposits to the surface (don't use your toothbrush as the bristles are too hard);
Now pull the deposits off your tongue with the scraping part of your tongue cleaner until you can no longer see any deposits. Spit out the residue. Rinse the tongue cleaner under the hot tap;
Rinse out your mouth with mouthwash, such as OraQlin. Both mouthwashes keep your tongue nice and clean.
For best results, use JuliBrite Tongue Gel twice a day for at least four weeks.
Replace the JuliBrite Tongue Cleaner at the same time as your toothbrush.
What are the ingredients of JuliBrite®️ Tongue Gel?
Vegetable glycerine, Cellulose gum, PEG 40 Hydrogenated Castor Oil, Natural Mint Flavouring, Zinc Lactate (disinfectant and breath odour neutraliser), Sodium Saccharin (sweetener), Cetylpyridinium Chloride (CPC) (disinfectant) Lactic acid (wetting agent, pH regulator, preservative) CI 42090 (organic colour)
Content 50ML
What else can I do to clean my tongue and keep it clean?
Sometimes tongue deposits are so stubborn that they require a comprehensive approach
Brush your tongue with JuliBrite Tongue Cleaner and Gel.

Rinse and brush your mouth with a cleansing mouthwash, such as Julibrite Mouthwash.

Keep your mouth moisturised. For example, use Moist-R Dry Mouth Tablets or Moist-R Spray.

Keep nasal mucus from moving to the tongue. TonsilFresh Nasal Sinus Drops can prevent this.

Refresh the tongue during the day with the Moist-R tongue spray. This creates a cleansing and protective layer on the tongue that keeps new deposits at bay.