Moist-R® Healthy Bio Chewing Gum (60 pcs)
Natural healthy chewing gum helps with xylitol for a moisturised mouth
Buy 2 for

$16.96

each and save

6

%
Buy 4 for

$15.83

each and save

12

%
Order Today, Shipped *Today
Free Shipping Over $60
100% 30-day Money Back Guarantee
Shop with Confidence
Combine and save:
$29.90 $26.91

10% discount
-$2.99 buying this bundle

1x

+




1*Moist-R® Healthy Bio Chewing Gum (60 pcs) + 1*Moist-R Moisturising Oral Spray (30 ML)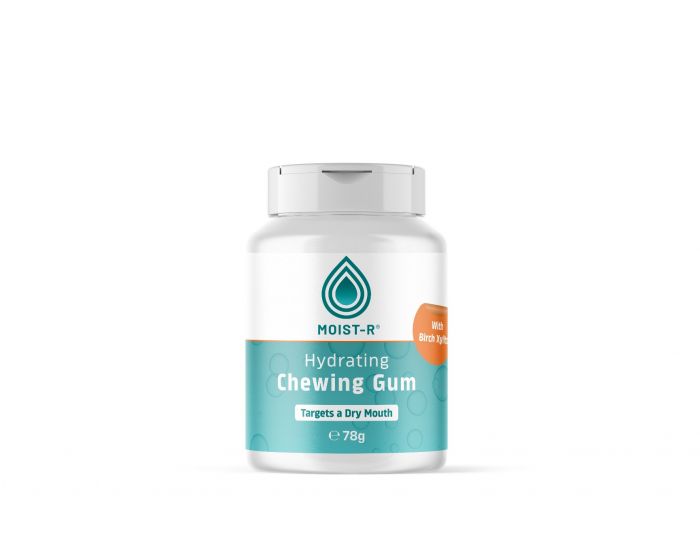 Moist-R® natural chewing gum
Healthy chewing gum that helps with dry mouth and bad breath
Certified CMO-free
Natural xylitol from birch trees
Softer than other chewing gum
No sugar, sweetener, titanium dioxide and preservative
Know what you eat
Knowing what you eat is also important for your chewing gum. A lot of chewing gum is produced in Asia. Often techniques are used that change the natural properties of plants. This is what we call Genetically Modified Organisms (GMO). Moist-R® comes from the United States and is sweetened with natural xylitol from the bark of birch trees. You can taste the difference.
Not all xylitol is equal
Ordinary sugar is bad for our health and can hardly be found in chewing gum. Xylitol is the healthy alternative. You might think: other types of chewing gum also contain xylitol, don't you? That is correct. But it's often referred to corn xylitol that has been genetically modified. In particular, many types of chewing gum from China and other non-Western countries contain corn xylitol. Moist-R® contains birch xylitol and is certified as GMO-free after three years of intensive research.
Moist-R® is unique
There are so many different types of chewing gum with different ingredients. But you won't find any nasty ingredients in Moist-R® chewing gum. The base are just products from nature without  artificial sweeteners or preservatives and a plastic-free packaging.
Sugar-free: Moist-R® contains natural birch xylitol (birch sugar) and is not sweetened with ordinary sugar or chemical sweeteners with a bad taste, such as aspartame. Aspartame is known to inhibit healthy intestinal function and to upset your metabolism. This is because your body absorbs processed sugar without calories to which you can react badly. 
No titanium dioxide (E171). Titanium dioxide is often used as a white dye in food, chewing gum and toothpaste. In small amounts, it is not harmful to your health, but titanium dioxide can accumulate in tissues in your body and can be carcinogenic. It's not necessary to use something controversial.
Healthy teeth: Moist-R® stimulates saliva production and combats tooth rottr and dental plaque. Bacteria don't like a moist mouth.
No preservatives, and therefore so soft to chew.
Natural acidity: Moist-R® ensures a good acid balance in your mouth. Too much acid damages your enamel and attracts bacteria that cause a bad breath.
Certified GMO-free: does not contain any Genetically Modified Organisms (GMO). No European or Asian country has this label.
Vegan, kosher and safe for anyone with diabetes or gluten hypersensitivity
Moist-R® is much softer than other chewing gum and therefore better to tooth enamel.Moist-R® is veel gezonder en beter voor je tanden dan andere kauwgom. 

 

Moist-R® is much healthier and better for your teeth than other chewing gum.
How can I best use Moist-R® chewing gum?
You can eat Moist-R® as much, as often and as long as you like. There are almost no calories and to prevent tooth rot and a dry mouth it's recommended to eat six gums a day, because six gums contain 6 grams of xylitol. That's what you need to moisturise your mouth optimally. 
Please note: 
Moist-R® chewing gum is not suitable for pets
Done with your gum? Please throw your gum in the bin and not on the streets :)
Xylitol, Chewing Gum Base, Vegetarian Glycerin, Natural Taste Enhancers, Chewing Gum Arabica, Sunflower Lecithin and Carnauba Wax.