Xlear Nasal Sinus Drops
Nasal-Sinus Drops to clean germs in the sinus passages responsible for tonsil stone growth and bad breath.
Buy 4 for

$10.18

each and save

15

%
Order Today, Shipped *Today
Free Shipping Over $60
100% 30-day Money Back Guarantee
Shop with Confidence
Combine and save:
$31.95 $28.75

10.02% discount
-$3.20 buying this bundle

1x

+




1*Xlear Nasal Sinus Drops + 1*TonsilFresh Throat Spray Tonsil Stones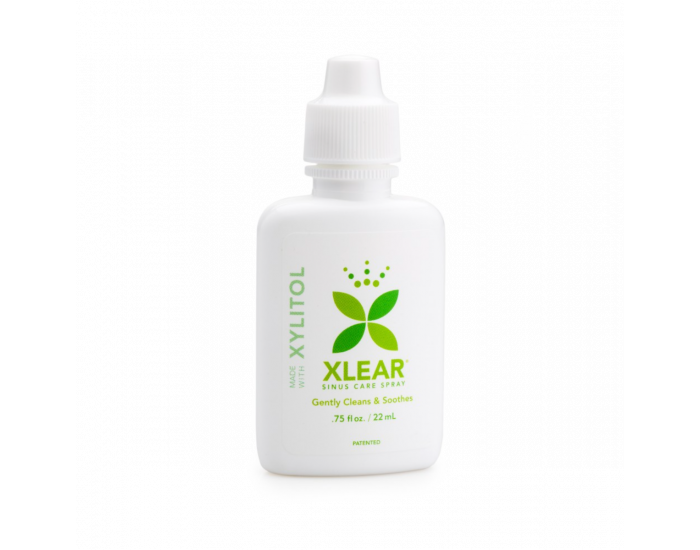 Xlear Natural Nasal-Sinus Drops
Implementing our natural xylitol-containing Xlear Nasal Drops, 2 to 3 times daily, can help eliminate the mucus and prevent the progression and formation of tonsil stones.
Removing Tonsil Stones. Xlear Nasal-Sinus Drops help prevent tonsil stones by cleaning the sinuses and back of the throat.
Freshens breath. Xlear Nasal Drops are a great choice for people who suffer from bad breath due to allergies, postnasal drip, and chronic dry mouth.
Cleaning your tongue. Xlear Nasal Drops help reduce the bacteria that cause a white tongue.
Cleaning the Nose. Numerous clinical studies show that xylitol prevents bacteria from sticking to tissue and breaks up bacterial biofilm.
Opening the airway. Xlear's hypertonic solution opens the airway by pulling moisture out of swollen sinus tissue.
Hydrating. Saline alone dries out the nasal passages. With the addition of xylitol, Xlear ensures the surface mucus layer is moisturized, helping the body capture and rid itself of contaminants.
100% natural and non-addictive. Our all natural nasal cleaner is safe for kids, non-addictive and Non GMO Project Verified and is effective without the use of steroids, drugs or chemicals. 
How To Use?
Clear the nasal passageway by gently blowing your nose before using Tonsiilfresh.
Prime the pump by holding the bottle upright and pumping 1 -3 times until the saline solution is dispensed.
Insert nozzle into nostril and depress pump completely while breathing in through your nose.
Spray each nostril 2-4 times and use at least twice daily.
Clean nozzle after each use and replace the safety cap. For best results, use at least twice daily; morning and night.
Natural, drug-free formula is non-addictive and is safe to use as often as needed for optimal health to cleanse sinuses and nasal passages.
100 % Natural ingredients
Purified Water, Xylitol, Saline, Grapefruit Seed Extract
Does not contain
Alcohol, Saccharin, Sodium Lauryl Sulfate, Benzalkonium Chloride
How to cure bad breath
Clean your tongue with JuliBrite tongue clean kit
Rinse with Tonsilfresh mouthwash
Use Xlear nasal drops
Keep the mouth hydrated with Dr Katz Lozenges and Oravall mouth spray
How to get rid of tonsil stones
Remove tonsil stones with instruments like Tonsilfresh Cupping Glass
Use Xlear nasal sinus drops
Brush your tongue with JuliBrite tongue clean kit
Rinse with an oxygenating rinse (with zinc) like Tonsilfresh mouthwash