TonsilFresh Tonsil Stones Removal Set with LED
Toolkit with LED for removing tonsil stones
Buy 2 for

$19.79

each and save

1

%
Buy 4 for

$18.09

each and save

9

%
Order Today, Shipped *Today
Free Shipping Over $60
100% 30-day Money Back Guarantee
Shop with Confidence
Combine and save:
$39.90 $35.91

10% discount
-$3.99 buying this bundle

1x

+




1*TonsilFresh Tonsil Stones Removal Set with LED + 1*Julibrite®️ WaterFloss Tonsil Stones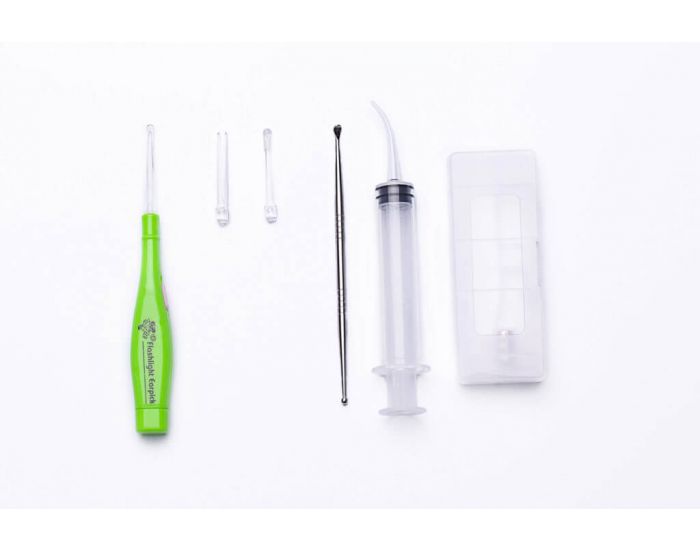 Set of tools with LED for the removal of tonsil stones
The TonsilFresh tonsil stone removal set is an effective set with which the indentations of the tonsils can be free of stinking tonsil stones in a simple and safe way. 
Removes tonsil stones 
Prevents bad breath
How can I best use the TonsilFresh Led Set? 
Stand in front of the mirror and open your mouth as wide as possible.


Turn on the LED light so that you can see the tonsils clearly.


Carefully try to loosen the stones.


Rinse well with a mouthwash such as OxyFresh or Oxyd8, which contains oxygen.


Use the curved syringe to flush hard-to-reach indentations clean. Fill the syringe with a special mouthwash such as Oxyd8 or OxyFresh.


What exactly do you get? 
1 tonsil stone removal device 

3 additional attachments of different lengths 

3 batteries 

1 storage bag 

1 syringe 

1 tonsil stone stick made of stainless steel
CAUTION

Attachments can come loose, so first check whether they have been properly attached. The use of this product is at your own risk. The seller is not legally responsible in any way for any damage caused by using the product. Ask a doctor for advice first if you have any doubts or questions about your health or if you have any questions about the use of the product. Thoroughly disinfect the product, both before and after use. This product is sold without a guarantee.